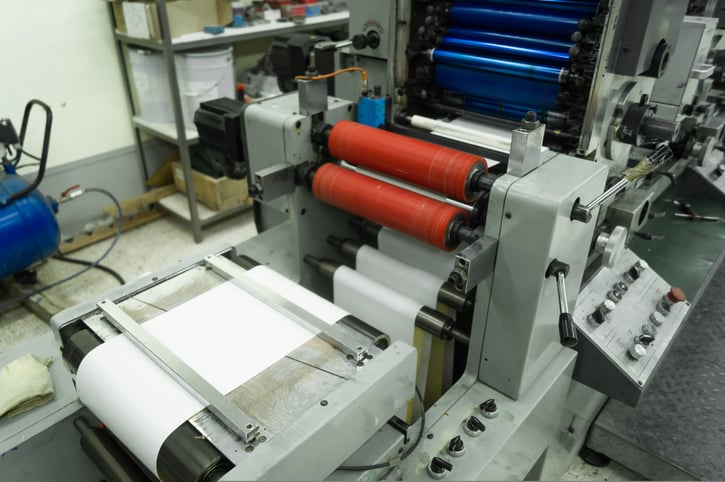 The flexo printing process requires reliable image carriers to withstand the extended print runs expected by some manufacturers. If your customers expect a high-quality print product, you can't be dealing with defects, delays, and dead supplier relationships.
Flexo printing equipment, namely flexo sleeves, requires the appropriate material from the appropriate source.
Working with the right onshore partner to obtain materials for flexo image carrier production is a godsend for peace of mind.
Sourcing Your Flexographic Printing Equipment
Elastomers can be natural or synthetic rubbers or a rubber/plastic combination. There are a variety of different combinations, with each elastomer material optimized for use with different inks. This material arrives at the print carrier manufacturer as a fully cured sheet.
Both elastomers and photopolymers can be used in the flexo printing process, but which is preferable is based on a medley of factors.
Elastomers
Elastomers are a type of polymer that's very useful in many industries. With their elastic properties, they can be used in a variety of applications, such as
seals and gaskets
medical devices
flexo printing equipment -- namely flexo sleeves.
As the demand for elastomers increases, so does the need to secure reliable sources.
To that end, many elastomer manufacturers have established close relationships with their suppliers to ensure they get the quality and quantity of materials they need. To reduce costs, manufacturers must find ways to optimize the flexo production process and streamline supply chains.
Verify that your elastomer supplier supports your sustainability goals. Elastomer producers must ensure the safety and health of their workers, as well as environmental sustainability. This includes implementing effective management practices, reducing waste, and employing green processes. By taking all these steps, elastomer manufacturers can create quality products at competitive prices that meet the needs of customers.
Photopolymers
Photopolymer is a coating applied to the surface of a metal flexographic plate. It's flexible and resilient, similar to rubber plates. It comes as a viscous liquid ready for casting or as a precast solid sheet.
---
For more tips on choosing a flexo image carrier material, check out The Pros and Cons of Photopolymers.
---
Benefits of Onshore Flexo Material Suppliers
North America, as of 2022, was the second-largest regional market for elastomers. By 2033, the bio-based elastomers market is expected to be worth $1.9 billion. This is due in part to their sustainability compared to crude oil-based elastomers.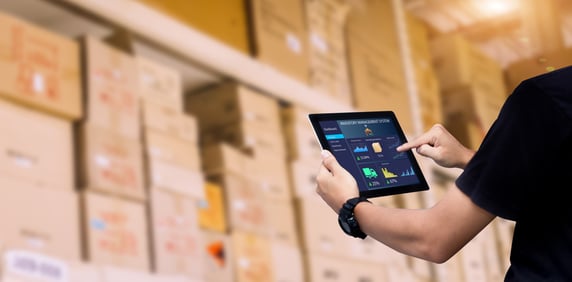 The coronavirus pandemic exposed the dangers of significant wait times when relying on overseas shipping channels. Maintaining a reliable supply chain for flexo printing equipment and materials became a challenge.
A relationship with a U.S. elastomer manufacturer means:
Less hassle with customs or shipping concerns
Reliable communication
A time zone more likely to line up with your own, keeping business within your preferred daily work hours.
The overarching benefit of working with an onshore materials provider during the flexography printing process is supply chain security. It streamlines procurement oversight by ensuring predictable deliveries and reducing the impacts of weather and politics.
Local Connections Reduce Printing Process Downtime
The flexographic printing industry requires specific tools to provide quality, defect-free print runs. With this in mind, it helps to truly know who your suppliers are for flexo print sleeve materials. Reliability and communication in today's business environment mean working with someone closer to home.
When quality is on a deadline, it is important to have your materials readily available.
Make Sure Your Flexo Printing Equipment Fits Your Needs
Each flexo printing project has a unique timeline and customer expectations. To create the best end product, it's important to know what the right ink is for your substrate. Check out this free resource: