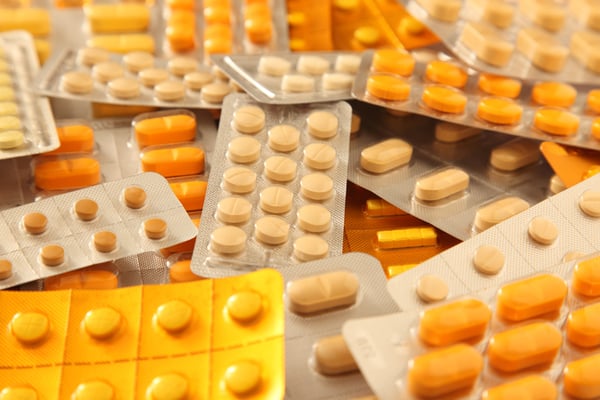 Blister packaging is a key component of pharmaceutical, food, and cosmetic products.
The end consumer, and in many cases the manufacturer, pay great attention to what's printed on the blister pack. But manufacturers also need to work closely with blister pack printing adhesive partners to ensure that FDA-compliant packaging materials are used for all components, including adhesives, printing ink, and substrates.


Why Are FDA-Compliant Materials a Must for Blister Pack Printing Adhesives?
The U.S. Food and Drug Administration (FDA) is tasked with guaranteeing that products are safe for human consumption. FDA guidelines for pharmaceutical and food packaging apply to materials used for both protection and storage.
Examples of areas where consumer safety might be at risk include:
Food products where the blister packaging may actually come into contact with the food


Medication where the blister pack adhesives can leach into the medicine and be absorbed into the product


Inks that counteract the intended effect of the medical product. For example, patients using a nitro patch for heart problems should never be subjected to acetate from ink used in the printing process


Potential allergens such as latex in rubber used in print sleeves, cylinders, and plates that can lead to a severe anaphylactic reaction


What Are FDA-Compliant Materials?
In food packaging, the FDA closely regulates the safety of all plastics that come into contact with the food itself. A list of these approved substances can be found in the FDA's database.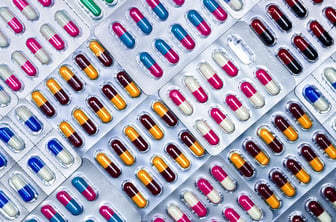 Printers also need to be in compliance with specific FDA guidelines for pharmaceutical blister packaging materials. They may need to provide an MSDS (Material Safety Data Sheet), which details ingredients for categories such as:
For medications, the FDA's industry guidance on regulatory requirements in pharmaceutical packaging include:
Pharmaceutical packaging design guidelines should be compatible with the dosage and should consist of materials that are safe for use with the required method of administration.

Blister packaging materials for pharmaceutical products shouldn't be capable of leaching harmful or undesirable amounts of substances a patient may be exposed to during treatment.


Materials used in pharmaceutical packaging, in particular, should prevent adverse effects on the quality of a dosage.


The chemical composition may also affect the compatibility, functional characteristics, or protective properties of packaging components by changing elasticity, resistance to solvents, or gas permeability.


If the packaging system is relatively permeable, the possibility increases that the dosage could be contaminated by the migration of an ink or adhesive component.
With blister packs, attention lands specifically on their ability to provide evidence of tampering and promote the integrity of the protected medication.
Take the safety of all materials into consideration, including the use of FDA-compliant packaging, FDA-compliant adhesives, and FDA-compliant printing ink.


Who's Responsible for FDA Compliance in Blister Pack Printing?
Although most of the responsibility falls on the product manufacturer's side, it's crucial to align with a printer that shares the same goals.
The producer should alert the printer when it needs to use FDA-compliant materials. Work only with printers that use materials and processes with the specific intent of being compliant. If the blister pack pri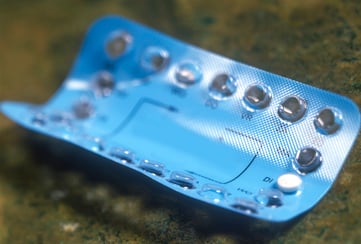 nting adhesive fails to perform its job properly or harms a consumer, the company could face:
Recalls
Lawsuits
Negative publicity
A printer may need to request letters from all vendors in the production line attesting that their materials, processes, and adhesives are indeed FDA compliant. Allow sufficient time in the production process to get these assurances. When you're introducing new products that must be FDA compliant, account for longer testing time.


What Else Factors Into an FDA-Compliant Printing Process?
While inks and adhesives are crucial in FDA-compliant blister pack printing, the printer also needs to verify that the image carriers are following regulations.
There are FDA-compliant image carriers, including latex-free options, available that can transfer ink and adhesive. For more information about regulatory issues and other blister packaging problems, contact a flexographic printing expert.


(Editors Note: This blog was originally produced in 2020 and was updated recently to reflect new and current information)