Following an extremely successful 2021 fall conference, Luminite is excited to announce we will be attending FTA's FORUM 2022 conference.
Held in conjunction with INFOFLEX 2022, the 40th anniversary of FTA's annual exhibition, FORUM 2022 will be taking place March 13-16 at the Fort Worth Convention Center in Fort Worth, Texas.
"Flexographic technology has continued to advance, so now it's time to harness these new and proven solutions to create exceptional results for our clients—and this year's presentations will demonstrate how," says FORUM 2022 Chair Bart Wright of Pacificolor LLC.
FORUM 2022's agenda includes:
An extensive look at PQX and how it is being adapted into today's print scorecard

A discussion about the root causes of issues with ink,

A debate between top anilox roller manufacturers on types of engravings. I
In addition, sessions will explore opportunities for expanding flexographic business offerings, practical solutions for real-world production issues, optimizing press operations for better print quality, and an evaluation of how CxF files are used throughout the flexographic workflow.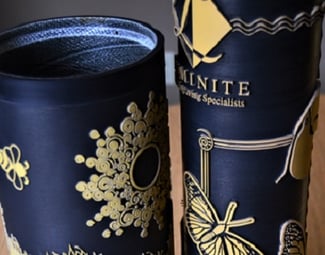 With over 90 years of experience in the flexographic industry, Luminite will be showcasing our state of the art product lineup, including:
Continuous print, direct laser engraved ITR sleeves and cylinders

Over 30 proprietary elastomer compounds

Laser engraved printing plates in both natural and EPDM compounds
Registration for FORUM 2022 is open now and includes access to INFLOFEX 2022, four days of technical content and networking, and more! Click here register here today!