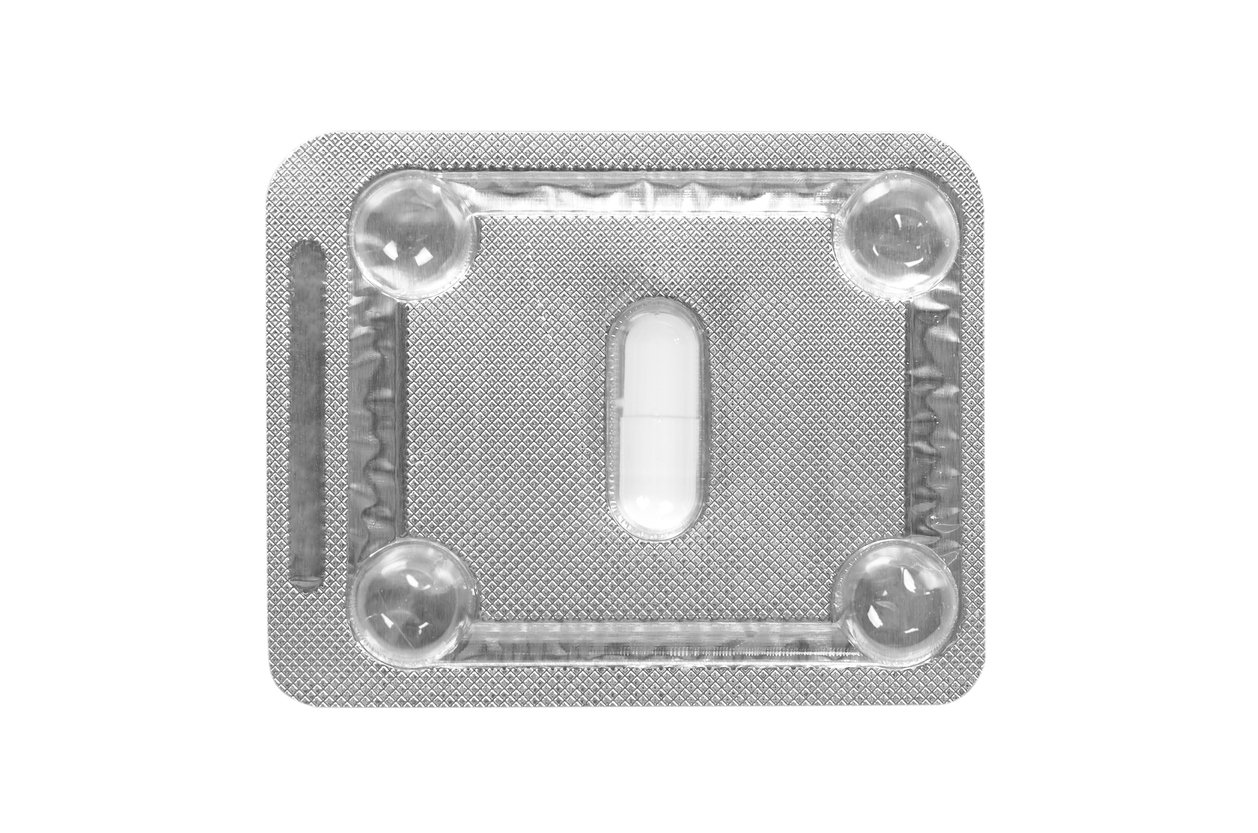 Flexographic printing can achieve high resolution printing results on blister packaging, but care must be taken not to harm the integrity of the seal so the contents are not compromised by outside elements.
If you're experiencing issues with flexo printing on blister packaging, consider the following troubleshooting tips.
Top 4 Culprits: Troubleshooting Problems with Flexo Printing on Blister Packaging
Here are a few of the likely suspects causing defects with blister packaging.

Ink
Image carrier
Ink PH
Viscosity
Each element has individual considerations for how they can cause a defect during the print process.
1. INK:

Inks used for printing on blister packaging need to be compatible with the backing material, and should also be free of ingredients that might compromise the adhesion process.
They may need to be heat-tolerant, depending on the adhesive being used. In addition, using contaminated ink can result in hickeys or foreign particles on your finished product.
2. IMAGE CARRIER:
Check the image carrier before every print run, and always maintain them properly.
Dirty, soft, worn, or loose sleeves, cylinders, or plates can lead to dirty prints, uneven ink transfer, spotty printing, streaking, washboard effects, and image bleeding.
3. INK PH:
If the image carriers are in good shape, and you are still having problems, the culprit could be the ink's pH.
The backing could be cardboard, foil, or plastic. Different materials may require inks with pH levels that dry slower or faster, so they stick to the substrate.
4. VISCOSITY:
If your viscosity is too low, your blister packaging print runs might have trouble with foaming, abrasion, spotty ink deposits, or uneven appearance.
Too high and you might experience smeared ink, uneven color, darker colors than expected, halos, and fisheyes.
Want to learn more about common flexo printing defects and possible solutions to them? Download our free ebook below:
How to Improve Common Blister Packaging Printing Problems
Challenges in blister packaging can include adhesive build-up, thermal expansion, clean-up problems, and other mishaps.
Tips on how to improve the process include:
Press maintenance: Always maintain presses properly, monitor printing pressure, and reduce wobbling.

Pressure: Perform a "kiss" impression and adjust the pressure accordingly.

Gears: Check the condition, lubrication and cleaning of gears regularly.

Contamination: Keep image carriers in top condition and look for dried ink on the anilox.

Ink: Use the ink that is right for the plastic, backing and adhesive.

Image carrier: Avoid using harsh solvents or cleaning agents.

Distribution: Regardless of whether the image carrier is a sleeve, cylinder or plate, silicone elastomer is likely the best material option when using adhesives.

Anilox: Choose an anilox with cells that hold and support ink transfer at the appropriate rate.

Drying: Don't get so caught up in productivity that you fail to allow proper drying time.


Flexo Problem Still Not Solved?
Flexo printing on blister packaging requires a delicate balance of several components. For a print run to turn out exactly as expected, all components have to be exactly right.
For more information about troubleshooting your blister packaging printing problems, contact a flexographic printing expert at Luminite.
(Editors Note: This blog was originally published in October 2019 and was updated in April 2022 to reflect current information)