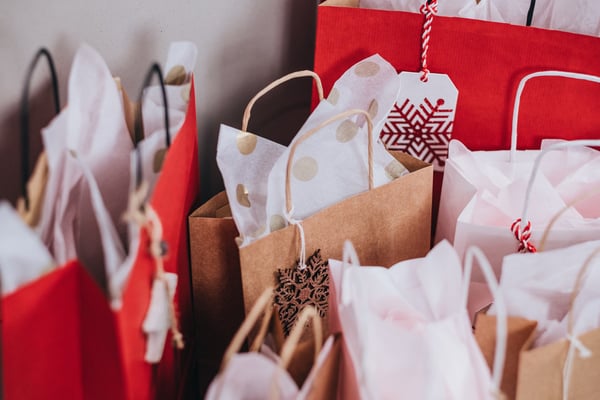 When it comes to printing on tissue and non-woven materials, manufacturers are always looking to push the envelope on increasing efficiency and print quality.
Printing on non-woven fabric and tissue paper is very different from printing on other common substrates, like corrugated. As such, there are some key considerations on how to print on tissue paper and non-wovens.
Keep reading to find out these best practices!


4 Tips for Printing on Tissue and Non-Wovens
While printers can make many small changes to their operations to get the best print on non woven fabric and tissue, there are four essential steps for improving your prints.
Use water-based inks

Consider automated ink supply systems

Implement high-performance drying systems

Maintain and care for your equipment


1. Use Water-Based Inks
Using water-based inks, rather than solvent-based is a no brainer for printers moving the sustainable route. However, water-based inks are also a crucial part of printing on non-woven and tissue.
Take, for example, printing patterns on paper towels, femcare products, or facial tissue. Those materials are going to absorb ink far more than other substrates, so the ink viscosity has to be just right. Too thin and the ink will bleed through the substrate, causing strikethrough. Too thick and the ink won't permeate the surface of the substrate.
Plus, these products will come into contact with skin and possibly food, so using solvent-based inks would be a big mistake, as they contain sometimes-harmful chemicals.
Printers are able to print high-definition images with water-based inks, though printing equipment may need some slight modifications to shift to using water-based inks. However, it's important to ensure that you're printing with the right type of water-based inks.
2. Use Automated Ink Supply Systems
One of the nice things about automated ink supply systems is that they completely take the guesswork out of ink deployment on the substrate. These systems ensure that ink is continuously and consistently fed at the correct levels to create an even print.
Changes to the ink levels can be made easily with the computerized interface. Speaking of which, automated ink supply systems can recall ink recipes from memory, thereby making it easier and more convenient to have the right mix for tissues and non-woven substrates.


3. Implement High-Performance Drying Systems
Ink smearing can be an obstacle on any sort of substrate that you're printing on, which makes fast drying all the more important. That's where high-performance drying systems can come in handy, as they're able to accelerate how quickly ink dries to prevent smearing and other potential issues.
Substrates like non woven fabrics and tissues are particularly prone to smudging simply because of their sheer size. Imagine a roll of paper towels unraveled across a room. Now picture dozens of those rolls.
Speeding up the drying process allows flexo printers to increase their output since drying won't bottleneck production.


4. Brush Up on Your Press Maintenance
There are a variety of other press-related maintenance that you should be performing to ensure your non-woven and tissue printing produces the best possible result.
For instance, presses should be aligned and rollers adjusted prior to every print run. Tension should also be inspected and adjusted before each run so the substrate can accept printing ink properly.
And lastly, image carriers should be inspected and cleaned regularly. Avoid cleaning your image carriers with any solvents or cleaning agents that might damage the etched or engraved image. Follow the cleaning directions provided by the image carrier manufacturer for the best results.


Maximizing Pressroom Efficiency One Step At A Time
Whether you're printing on tissue wrapping paper or corrugated cardboard, these tips and tricks can improve your flexo printing operations and maximize efficiency. Using the right inks, equipment, and cleaning practices can go a long way for rolling out the best print.
Want to learn more about how you can take your substrate game to the next level? Check out or free ebook about troubleshooting substrate issues!