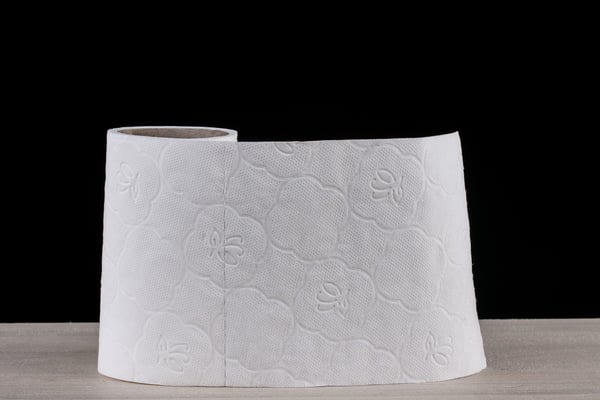 As the name indicates, flexographic printing is considered the most flexible printing method, because of its inherent ability to be used for almost any application. Endless, unique combinations of sleeves, cylinders, plates, ITR (in-the-round) engraving, and press types can be used to achieve nearly any desired end result.
With the correct ink selection, flexographic printing clearly and attractively prints on nearly any substrate. Flexographic printing is a proven method for reducing press downtime, increasing press speeds, and achieving longer print runs.
As a result, it is a popular choice for industries that strive to print eye-catching, well branded packaging and attractively designed consumer products.
5 Markets that Utilize Flexographic Printing
Home goods

Food & beverage industry

Medical and pharmaceutical industry

School and office supplies

Boxes, product displays, and point-of-purchase marketing materials
The possible applications of flexographic printing are limitless. Many markets use flexographic printing for packaging, consumer materials, and more.
We've outlined some of the most common market applications for flexographic printing below.
1. HOME GOODS
In addition to a variety of consumer products, both tissue and non-woven paper products are candidates for flexographic printing.
Specialized flexo sleeves and printing cylinders from Luminite can produce laser engraved print rolls from 1 inch to over 100 inches wide, with repeats from 6 inches to 61 inches.
These super-sized printing capabilities are ideal for paper towel and tissue manufacturers.
2. fOOD & BEVERAGE INDUSTRY
When you unwrap a candy bar or open the turkey slices to make a sandwich for lunch, you may not be thinking about flexo printing, but prime examples of flexo-printed products are within your grasp.
The food & beverage industry is commonly utilizing printing that is done on plastics, and the generally accepted method for this is flexo printing.
3. Medical and Pharmaceutical Industry
In the medical and pharmaceutical industry, clearly and consistently printed packaging is key to consumer safety, as well as building brand awareness.
With the ability to print on a wide array of substrates, flexographic printing can accommodate all the diverse packaging materials that are commonly used for medications and medical supplies.
Flexo has the ability to be utilized in the production of blister packaging adhesives -- which is used commonly for prescription medication packaging.
Additionally, flexographic printing consistently delivers FDA-compliant, tamper-proof packaging and can even be used paired with non-toxic, environmentally friendly inks.
4. School and Office Supplies
Flexo printing offers both precision and consistency, making it the perfect choice for printing many ruled products -- such as legal pads, stationery, lined notebooks, steno pads, medical charts, and graph paper.
When consistency in large printing quantities is essential to a finished product's quality and appearance, flexographic printing will deliver every time.
5. Boxes, Product Display, and POINT-OF-PURCHASE Marketing Materials
Any business selling products can make use of flexographic printing to ensure their products are sold in beautifully designed and printed packaging. In addition to product packaging and shipping materials, flexographic printing can also be used to create mass-produced product display materials from almost any substrate.
Most commonly printed on flat-pack cardboard, display materials should always feature accurate branding and clear product messages with an attractive design and professional appearance.
Flexographic printing helps companies everywhere achieve brand accuracy on all printed packaging, shipping and display materials.
Ask Luminite Whether Flexographic Printing Is Right for Your Business
Regardless of your business or industry -- if you have continuous print needs, then flexographic printing is the best choice for you.
Flexo printing offers nearly limitless artistic capabilities and precision printing on almost any substrate.
To learn more about whether Flexographic printing is the right choice for your company's printing needs, talk with a printing expert at Luminite today or check out our Flexo 101 Hub.
(Editor's note: This blog was originally published in February 2019 and was updated in July 2023 to include the most current information.)