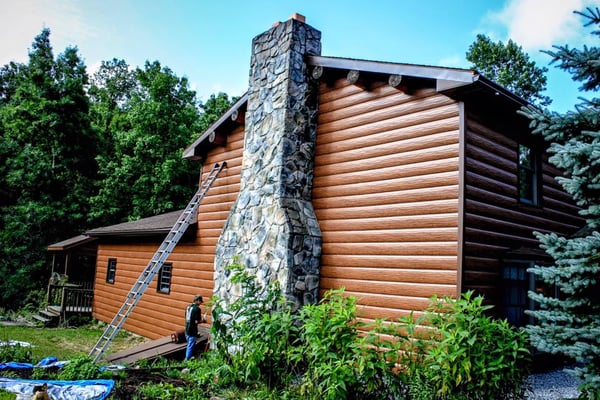 Image courtesy of TruLog.
Flexography, or flexo, is a printing process that uses image carriers and quick-drying inks. It's a process that emphasizes efficiency and long runs during printing.
Of the many technologies used to print on packaging, labels and other products, flexography has become the most popular. Estimates have the U.S flexo market valued at around $20 billion in 2019.
One of the reasons behind its popularity is its versatility.
Flexography Capabilities
Its versatility derives from the ability for flexo to print on a variety of substrates -- from film, to paper, to foil, to corrugated, and more.
Keeping that in mind, there are a lot of products that you see almost every single day, and probably weren't even aware were printed using flexo.
Here's a look at some of the most notable:
1. Craft Beer and Wine Labels
The craft beer and wine markets are booming right now, and much of this is thanks to how the various breweries market their brands.
Shrink sleeves are usually the label of choice when it comes to beer bottles and some cans, and flexo is able to produce designs with a high level of detail.
Since flexo has printing capabilities on such a wide variety of substrates, there really isn't a craft beer or wine label that flexo cannot print.
After printing, wine labels can then be embossed -- which sets luxury craft wine brands apart.
2. Seasonal Candy Wrappers and Bags
Flexo is also an ideal printing technology for creating large quantities of seasonal items, such as candy wrappers.
When consumer product companies (CPCs) are looking to switch up their packaging to give certain products a special holiday flair, flexo is typically the preferred technology to get it done.
By simply creating new image carriers, or altering the color scheme on existing image carriers, CPCs can add that seasonal touch their customers are looking for when it comes to certain periods of the year.
3. Paper Towels
Gone are the days of blase paper towel printing - and this is largely thanks to flexo. Today, many paper towel brands have advanced to the point where this everyday household good looks like it was customized by a renowned designer.
Essentially, flexo printing has helped turn paper towel into a kitchen fashion statement, as consumers can choose not just based on brand, but on the design they like.
Who would have ever thought that something as seemingly simple as paper towels would ever be capable of looking so cool?
4. Metal Panels for Siding and Roofing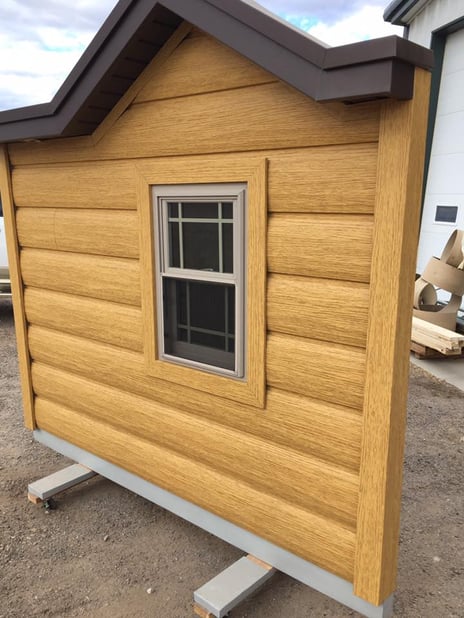 Image courtesy of TruLog.
One surprising application for flexography is to produce metal siding and roofing for home and commercial building.
The panels can be designed intricately with flexo, even mimicking a wood grain -- or asphalt or cedar shingles as shown in the photo above. For consumers, this metal product can offer the durability required to sustain years to come while featuring a unique design.
5. Pizza Boxes
Ever wondered what technology is behind the printing on your pizza box? Well, next time you call in a delivery, know that it was probably flexo responsible for printing the box that you're eating out of.
Flexo, unlike some other printing methods, can print directly onto corrugated when necessary.
Cardboard pizza boxes are certainly a fit, and many pizza shops are taking advantage of the printing technique to print long runs of their boxes - and in a cool, innovative way that can be both informative and decorative for customers.
What's more is that it's a safe technology that can be printed on containers - and in this case, boxes - storing food.
6. Embossed Products
Embossing is something that commonly distinguishes luxury brands and goods from others. It may also be used on wine bottles, on perfume bottles and more, and the big benefit of embossing is that it can turn a standard label into a 3D masterpiece.
Embossed labels appeal to two senses - sight and touch - and CPCs typically use this technique on products that they really want to catch the attention of the consumer.
So the next time you pick up a bottle of perfume, or top shelf liquor, with an embossed label, know that it was likely created using flexo.
Flexography is Growing
As flexo grows and expands its capabilities with new technology, more products than ever will be on the table (and the luxury perfume aisle) for flexo printing.
We're eager to keep an eye on what new products are being created with flexography in 2019 and beyond.
---
Do you currently print flexo right now, but are having a hard time making your final products perfect?
Check out our guide to printing defects to help: