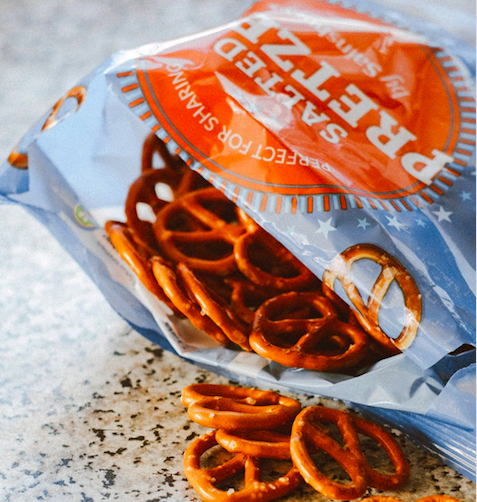 When it comes to packaging food or medical devices, it's crucial that everything that needs to be compliant is compliant.
Printing inks and plastics used for labels and packaging can fall under a variety of regulations. If you are printing such labels and packaging, it's beneficial for both you and your clients that you ensure that your products meet FDA regulations.
This post provides a checklist for FDA-compliant packaging materials, so keep reading!


FDA-Compliant vs FDA-Approved Packaging Materials
The term "FDA-Approved" is thrown around a lot. However, the FDA only goes through the effort of approving certain categories of products – like medical devices, pharmaceutical drugs, and food. The FDA does not "approve" packaging materials.
Instead of focusing on FDA approval, instead look for FDA-compliant packaging materials. Some regulations apply to certain materials found under the Federal Food, Drug, and Cosmetic Act that you must adhere to in specific situations – like if the material is going to come into contact with a food product.
Some of these materials include:
Printing inks
Food grade plastics
Medical plastic


FDA-Compliant Printing Ink
Printing inks used for food products are often under a critical eye because improper inks can cause food safety issues and contamination. There are three problems with non-FDA-compliant inks to watch out for:
Migration – When some or all of the ink components move through the substrate
Gas-phase transfer – When volatile ink substances interact with the air in the packaging
Invisible set-off – When components of the ink move from the printed side to the food-facing side of the packaging
With FDA-compliant printing inks, these issues won't occur. Using compliant inks won't only help your product packaging stand out, it'll also make sure it's safe for consumers.


FDA-Compliant Plastics | Food-Grade Plastics
According to the Food, Drug, and Cosmetic Act, food-grade plastic is a substance that is intended to be used in food:
Manufacturing
Storage
Packing
Transportation
These food-grade plastics have to perform their job without creating issues like leaching. The goal is to prevent the packaging from affecting the taste of the food or affecting its safety.
There are numerous FDA food-grade plastics available for packaging, including:
Low-Density Polyethylene (LDPE) – Code 4 – Can be formulated to be tough and impact-resistant or thin enough for heat sealing
Polyethylene Terephthalate (PET or PETE) – Code 1 – Good impact resistance
High-Density Polyethylene (HDPE) – Code 2 – Strong and lightweight, also has a strong resistance to mold and rot
Polypropylene (PP) – Code 5 – Has a high melting point, making it useful for microwaveable food and dishwasher safe applications


FDA-Compliant Plastics | Medical Device Plastic
Medical device plastics are unique formulations that make them compliant with FDA regulations. They can often be sterilized with gamma rays, chemically with ethylene oxide, and several other popular sterilization methods. Plus, other plastics are created to be antibacterial.
There is a long list of plastics approved for medical devices and medical device packaging. These include formulations of Nylon, Rulon 641, Polycarbonate, PEEK, and many more.
Having the right kind of plastic is also a consideration for pharmaceutical packaging, for blister packs especially.


FDA-Compliance for Optimal Packaging Printing
If you're producing packaging material for the food industry or for medical devices, it's important to know what's FDA-compliant and what's not.
To learn more about flexo printing inks, feel free to download our guide to ink transfer!