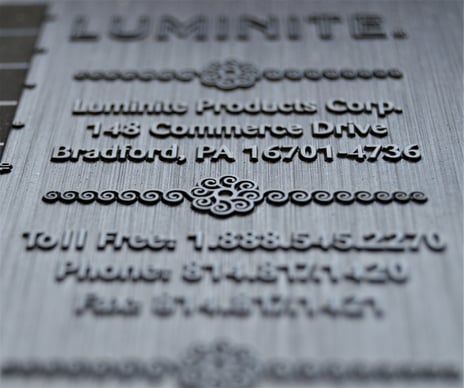 Usually we focus more on the in-depth technical aspects of flexographic printing, but we realize that some readers are just starting out in this field.
Since many newcomers to the industry don't completely understand what process transfers an image from an image carrier to a substrate, we have put together this basic information as a sort of "Flexography 101" course.
Let's Zoom Out Before We Get Into The Process That Transfers an Image from an Image Carrier to a Substrate
As you might already be aware, flexography is a direct printing process that is related to the traditional form of letterpress printing because they both print from a raised image.
The main difference is that flexo uses a flexible relief image carrier and quick-drying inks. These nuances make flexo the perfect process for printing on a variety of materials. The most popular substrates are:
Paper
Film
Foil
Corrugated
Although there can be subtle variations along the way, the basic flexo printing process is as follows:
Step One:
Ink is introduced to an anilox roller, which in conjunction with the doctor blade, controls the process of metering out an even layer of ink. The surface of the anilox roller is engraved with tiny cells that are placed at a specific angle to deposit ink onto the image carrier.
Low cell counts and more ink are usually required for solid colors and bold artwork, while high cell counts and smaller volumes of ink are utilized in finer detail work.
These rollers are available in different configurations to meet various ink and printing process requirements.
Step Two:
The anilox roller transfers ink to the raised surface of an image carrier -- sleeve, cylinder, or plate -- which is wrapped around a rotating cylinder.
This image carrier is usually made of advanced elastomer blends, natural or synthetic rubber, polymer, or photopolymer (a photosensitive resin).
Direct Laser Engraving (DLE):
One modern innovation in image carrier manufacturing is Direct Laser Engraving, or DLE. Using high precision laser to directly engrave sleeves, cylinders, or plates greatly improves image reproductibility and enhances the quality of the finished printed product.
DLE really shines when it is used to produce an image on continuous print, in-the-round (ITR) elastomer sleeves, because it provides exceptional control over the size and shape of the dots which make up the image.
Step Three:
The substrate to be printed is passed between the image carrier and an impression cylinder, which allows the ink to be evenly transferred.
The gap between the image carrier and the impression cylinder must be carefully controlled to avoid defects in the print while still providing enough pressure to properly print the image.
New to Flexo?
Here's some other blogs you might be interested in: