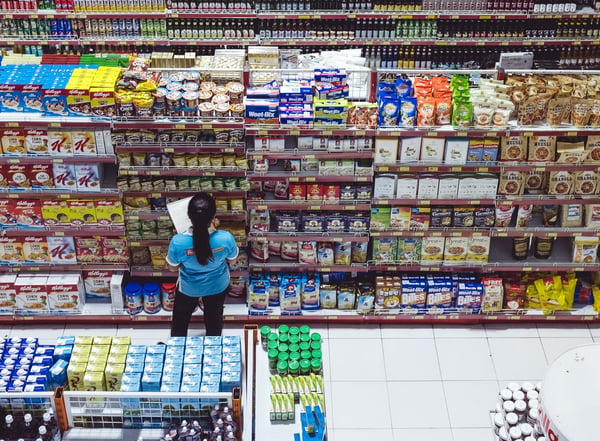 Yes, product packaging is meant to protect the product, but it does so much more than that. Today, good packaging serves as a marketing tool, helping certain products stand out on the store shelf and attract customers.
Store shelf space is competitive these days, and that makes package design all the more important. And it's structural packaging that plays a large role in any type of overall strategy.
In this post, we'll take a closer look at the importance of structural packaging and how flexo printing can support any overall packaging strategy.


Structural Packaging Definition
How do you differentiate your brand on the store shelf? Do you use generic packaging with default boxes that rely on mass automation and existing dies? Or do you use structural package designs to create something innovative and creative that stands out to the browsing consumer?
That's the definition of structural packaging - it's a modern-day package that serves as a marketing tool to maximize a brand's message and enhance the end user experience.
Structural packaging breaks packaging tradition to ensure your product packaging stands out and leaves an impression.
Consider some of these interesting structural packaging ideas:
A clear plastic window in the packaging so the customer can see the product
Packaging that tells a story
A package that looks like the product (Think, apple-shaped apple juice bottles)
Unique handles or convenience accessories


Structural Packaging and Flexo Printing
What does flexo printing have to do with structural packaging? A lot. Here's three ways this printing technology plays into an overall structural packaging strategy:
3D design for structural packaging
Flexo printing on labels


3D Design for Structural Packaging
Good structural packaging is a collaboration that involves:
Graphic designers
Color management specialists
Print technicians
Designing a 3D package that can be printed on with flexo might seem like an insurmountable task, but it's really not all that complicated. However, it's important to work with a printer that has 3D capabilities and knows what they're doing.
For example, a great deal of planning goes into a 3D design. There are certain margins, bends, and folds that need to be considered when designing a 3D project, and some printers only have 2D experience.


Flexo Printing on Corrugated
Flexo is among the most popular printing technology for corrugated substrates, whether it's via direct printing or pre-printing.
In order to successfully print on corrugated, however, there are a few different variables that need to be determined. These include:
Ink
Printing sleeves, cylinders, and/or plates
Viscosity
Optimizing the presses for corrugated is critical otherwise you might crush the center flutes. However, if it's done right, flexo + corrugated = economical, fast, high-end structural packaging.


Flexo Printing for Labels
Since you can't exactly print right on glass or certain bottles, labels are a necessity for some products. That's where the likes of flexo printing sleeves and other flexo products can come in handy.
Just because you're working with a conventional glass bottle doesn't mean that you can't make it stand out on the store shelf.
2D printing on labels is a great way to create a large number of unique packaging solutions, and flexo does it quickly and efficiently.


Flexo Printing for Structural Packaging Solutions
Whether it's directly printing on the package itself or printing labels that are secured to the package, flexographic printing technology is an ideal all-around tool to help you achieve your packaging goals.
Want to learn more about the kinds of substrates you can print on with flexo? Check out our free guide!