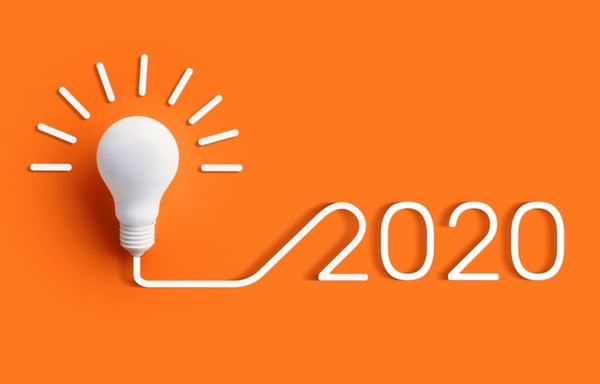 2019 was a great year for flexographic printing, and despite the unexpected changes, 2020 is also looking to be a successful year for flexo.
Between the years of 2019 and 2023, the flexo market is expected to grow by $220 million dollars. And if 2017 was any indication, printing on corrugated will account for a large portion of that growth.
But as the industry grows and priorities change, it's important to keep up on all the trends shaping flexographic printing.


4 Flexo Trends to Keep An Eye Out For in 2020
Flexographic printing is always improving, but in 2020, a few things take the forefront:
Sustainable practices are a must

Expanding the type of substrates used

Looking for more skilled workers

Going digital


Sustainability
As more and more people start to realize what they purchase has an impact on the environment, they become more conscious of what they consume.
It then falls on companies to adapt and become more sustainable, not just to please consumers, but to protect our futures.
Flexo printing is no different. Printing companies are starting to focus more on the sustainability of their flexible packaging, using things like
Biodegradable substrates

Recycled materials

Eco-friendly coatings and adhesives
Among all the things happening in 2020, it's important to not lose sight of the future, and that future depends on the sustainability of the present.


Substrates Galore
This trend is a bit like the sustainability one, where there is an emphasis on innovating and improving the types of products that need flexible packaging printing.
Companies are already printing on a number of different substrates, including:
But the most important part of innovation is design. Designing new types of substrates for flexible packaging printing greatly expands the possibilities of flexo. Using experimental materials like glass and fabric, or even designing new materials with biodegradable or recycled materials, drives the flexo printing industry to the limits.
Skilled Labor
As the older generation of flexo printing experts begin to retire, it is becoming increasingly difficult to find skilled operators for flexible printing positions.
Thankfully, automation has started to fill the skill gap, with more complex systems picking up the slack. However, there is still a need for flexo printing experts in the pressrooms and on the shop floor to assess quality and troubleshoot issues.
This being said, make sure you supplement your workforce with rising automation practices, but also carve out positions where humans are irreplaceable. It will improve product quality and increase innovation.


Digital Flexo Printing
Technology's improving at a rapid pace, and the digital world is constantly growing. Digital printing and flexographic printing are two of the most prominent printing methods for flexible packaging printing, and they've come together for a better, more efficient process.
By incorporating digital printing methods into flexo printing, companies can queue multiple jobs at the same time, accurately measure and disperse inks, as well as supplement analog printing methods with fully digital printing methods.
Upgrade your flexo printing presses to include digital printing practices for increased efficiency and speed!
The Future is Here!
Seeing into the future is impossible, but it pays to follow trends and invest when possible. There's always the possibility that circumstances will cause trends to reverse or simply fade away, but experience says that the ones outlined here will probably stand the test of time—at least a year's time.
By taking the time to consider all these tips and trends, flexo printers can stay ahead of the game while taking the necessary steps to improve their business.
Get a jump on the next year's printing trends with this guide to sustainable flexo printing!
---